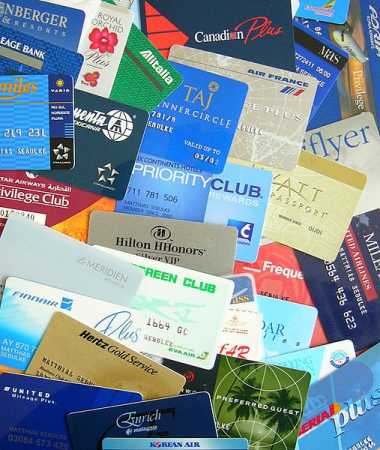 Offering rewards to change behavior is not a new concept. Most people need an incentive to do difficult or unpleasant things.
To that end, cities such as London have launched programs designed to reward people for walking and cycling. The goal of London's new program is to reduce congestion and pollution, and increase fitness levels.
By downloading a mobile app, people can collect points for journeys made by bike or on foot. These points can be redeemed for offers and discounts from a number of companies.
The program is run by the company Recyclebank, which provides a rewards system for residents who recycle their rubbish. It is also backed by Transport for London whose goal is to reduce car use in the capital and encourage the public to "swap short journeys by public transport for walking or cycling."
In addition to counting reward points, the app provides health and environmental information such as how many calories a user has burned on their journey and how much carbon dioxide they have saved by switching to green transport methods. The objective is to encourage more sustainable lifestyles.
As a bonus, the app allows people to check the number of bikes at Barclays Cycle Hire docking stations, check the weather, and save regular journeys, which allows people who commute by bike or walking to accrue points every working day.
Ideas like this always attract bargain hunters and those who already bike or walk to some degree. The lure of savings, or getting something for an activity one already engages in, is likely to draw people into the program.
The question is: will the possibility of being rewarded for certain behaviors change societal attitudes enough to get large numbers of people to value the activities which are being promoted?
Left to their own devices, most people will default to whatever is easiest or most familiar to them. For many people, this means using cars for daily trips and commuting, and an occasional trip by public transportation.
They have no reason to change. Cars are a convenient way to travel, as long as traffic is light. Only in the context of heavy congestion do most people realize what a pain cars are when you need to be somewhere and are caught in gridlock.
Planting the idea of rewarding people for getting out of their cars, and cycling or walking, might be an unobtrusive method of encouraging them to think of transportation as something other than a mere convenience. Initially, they might be attracted to it for the sake of gaining a type of payment, in the form of rewards. But, ultimately, they might come to see the environmental and health benefits of cycling and walking as payment of another kind.
As nice as it is to obtain a monetary prize for good behavior, nothing is worth more than good health. You simply cannot put a price tag on it. The idea of good health and fitness is an easier sell than reducing pollution.
Everyone knows that pollution is bad, but few people care enough about it to significantly alter their behavior. That's why focusing on personal gain, in the form of good health or monetary reward, will probably motivate more people to participate in such programs.
Still, the effectiveness of such incentives in changing attitudes about valuing activities, such as cycling and walking, is difficult to predict. Just because someone signs up for a program to obtain rewards for engaging in an activity doesn't mean that he/she values the activity. The participant may just value the monetary savings or personal gain.
So what we may end up with is people who are doing something for the reward, without valuing it as a permanent change in their lives or something which should be a long-term goal of society. As with all reward programs, a certain percentage of participants will be motivated by greed.
What, then, will happen when the program is discontinued? Without a reward, will former participants continue these healthy behaviors? Or will they revert to their old behaviors for convenience sake and lack of an incentive?
Such programs should be seen as a start towards something bigger, not as an end in themselves. Attitudes have to be changed by education and convincing people that something better awaits them if they embrace the changes the program is encouraging.
A better future must be presented at the end of the rainbow, not just a pot of gold, since prizes are transitory and lose their luster over time. Advocates of reducing car usage should look beyond gimmicks and focus on gaining popular support, followed by passing legislation which will make cycling and walking more feasible for people who want to travel by alternative forms of transportation.
Further, those who already travel by alternative forms of transportation must take an active role in shaping the future by reaching out to others to convince them of the benefits of working towards a society where congestion and pollution are not the norm. While rewards can motivate people to do things in the short term, only permanent incentives, such as a better quality of life for all, can change attitudes and sustain behaviors in the long run.