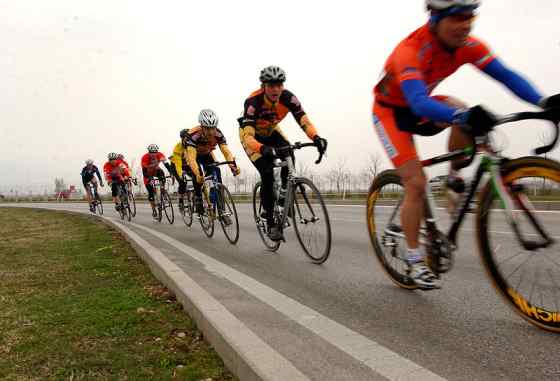 The summer Olympics is upon us again. I wish I could say it only seems like yesterday since the last Olympics. But, honestly, it seems like an eternity has passed between these events.
Unlike many Olympic fans, I am less interested in the opening ceremonies than the athletic competition. Having played competitive sports myself, I understand the dedication and training which lead up to the contest. With all the hype, marketing, and soundbites, much of this athleticism has been lost to the concept of good programming.
Years ago, large swaths of time were devoted to a single event. The competition unfolded like a story in the making, with anticipation and suspense hanging in the air until a champion was crowned.
Today, the average American can no longer watch any of the events in their entirety. Deals are made behind the scenes to block viewers from content the media wants to use to turn an additional profit.
The free coverage available on broadcast TV offers only handpicked highlights, often taped and then televised during prime time. Subscribers to paid television services can obtain broader access, thus rendering the Olympics a two-tiered experience, depending on whether the viewer is rich or poor — or, simply depending upon whether one wishes to pay for television programming.
Even though the Olympics is supposed to be an amateur competition, it has become so commercialized that it has lost the purity of unremunerated international competition. Such bastardization is what happens when the media and sponsors become more important than the athletes. And, it taints the spirit of the games.
It is in this context that Olympic cycling occurs. To sell tickets and advertising, the cyclists are shown with shiny bikes and spiffy uniforms representative of their respective countries. They look clean cut and wholesome, as if they were auditioning for a spot on a name brand cereal box.
Lean and muscular, these athletes ride at surprisingly fast speeds which are rarely seen by the general public. The same people who yell out car windows   —  and blow horns  —  at "Lance wanabees" for blocking the lane they're driving in are presented with the activities of authentic cycling competitors. For many of them, this will be their first cycling competition experience.
In recent years, Olympic organizers have placed the most popular sports in the first few days of competition to attract larger audiences before the average person loses interest in the games. With so many people around the world converting to cycling, the 2012 Olympic organizers decided to schedule road cycling for the second day of the games.
This could be due to the popularity of road racing in Europe. Or it could be due to a growing interest in cycling in general. Either way, cycling has found its way into a select group of internationally popular sports.
Whether this is a good or bad thing for cycling is debatable. As any average cyclist knows, many drivers don't want bicycles on the roads because they see cycling as a recreational activity. They think bikes should be ridden on paths, away from cars, where riders can engage in their "hobby" or get exercise away from traffic. This, of course, is the car-centric view of bicycles and roads.
So, how does Olympic road cycling competition affect this view?
According to the London 2012 official Olympic website:
"The Olympic programme includes two Road Cycling events for both men and women. For the Road Race all competitors start together; the first rider to cross the finish line wins gold. For the shorter Time Trial, the riders start at 90-second intervals and the winner is the rider with the fastest time over the course.

Great stamina, astute strategy and powerful acceleration are essential to success in both events, with teamwork also playing a big part in the Road Races."
They go on to elaborate upon the keys to success.
"Road Cycling events are extremely tactical. As well as the immense strength and stamina athletes need to complete the course, the winning athletes are those who have judged their pace and positioning to the smallest detail."
Road cycling events draw huge crowds and large television audiences. Fans line the streets hoping to get a glimpse of the cyclists as they fly past. During that instant, cyclists are heroes, representing their respective countries and trying to bring home medals for their feats.
An element of glamour surrounds this scenario. For the duration of the race, cyclists are not seen as nuisances blocking city streets, but as citizens of the world competing for the honor of being crowned as international road champions.
A cyclist's image as rude, arrogant, and entitled is eroded in the moment. But, is this illusory or can it be sustained?
While most drivers won't equate world class cyclists with everyday cyclists  —  even those clad in lycra — they will be made aware of some of the subtleties of cycling. Road cycling is very tactical. It requires strategy and judgment. The smallest detail can't be overlooked or victory will be lost. This holds true no matter how ordinary a road cyclist is.
Every day, when cyclists take to the roads, they observe minute details about what goes on around them. They anticipate driver actions and plan where to position themselves on the road.
Knowing how to create a road strategy makes for safe, efficient cycling. It gets a cyclist from point A to point B. And, it is also the stuff that champions are made of.
Olympic road cycling can help to improve cycling's tarnished image. By portraying cyclists in a positive light and emphasizing the strategic aspect of riding on the road, whether in a group or solo, it adds another dimension to an activity that is otherwise a mystery to the average citizen.
Painting Olympic cyclists as ambassadors of cycling shows another side of cyclists. Despite the sport aspect of the Olympic games, the competition's backdrop is the same London roads ridden by thousands of local cyclists every year. Only this time, cyclists from around the world are convening to take their place, if only for a day, in a symbolic show of what a bicycle — and a cyclist — is capable of.