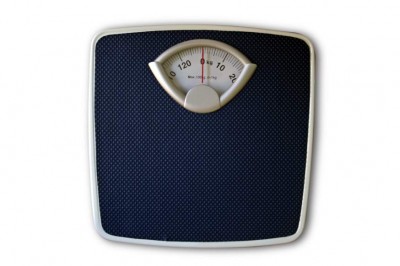 Having a bicycling blog can be interesting in many ways. Not only do you think more about bicycling yourself, but by interacting with readers, you learn about problems and questions other cyclists face, which may not affect you.
One such issue has come up several times when readers were shopping for a new bike. I have written about or reviewed bikes which readers were interested in buying. Unlike me, some readers were concerned about the weight limit of the bikes. I've never considered this criterion when selecting a bike because I'm not a heavy rider. Therefore, I have never thought about the possibility of being over the weight limit for any bike.
After someone asked me about bike weight limits, I started to reflect upon the widely held stereotypes about cyclists. They are often seen as fitness freaks, as environmentalists, and as health fanatics. These things may be true about some cyclists. But, what's often overlooked about cycling is that it's a worthwhile activity for everyone, not just people who are thin or fit.
People of all sizes are attracted to cycling because of its many benefits and the fact that the rider's size has nothing to do with participating in or enjoying cycling. Consequently, a surprising number of people interested in cycling are larger people. And the weight limit of a particular bike is of concern to them.
A lot of confusion exists among new and experienced riders over whether all bikes have weight limits, and if so, whether there is some sort of standard rule to determine a bike's weight limit. Even though many bike manufacturers do have weight limits for their bikes, there is no standardization by type of bike. Each brand is different. This makes it difficult for bike shoppers to know whether a bike is suitable for someone of their size.
Some manufacturers publish their bikes' weight limits on their websites or in product catalogs. Others do not.
To get a general idea of what typical weight limits might be, we can look at the information provided by Trek, for their bicycles.
"Yes, we do have a weight limit on our bikes and they are as follows:

Rider weight limit of 275lb:

Road bikes with drop type handlebar

Triathlon, time trial or Speed Concept bicycle

Cruisers with large 26″ tires and swept-back handlebar, Bicycles that fold.

Rider weight limit of 300lbs:

Hybrid bicycles with 700c wheels, tires larger than 28c, and flat handlebars

City bicycles: hybrids with special equipment, cyclocross bicycles: with drop type handlebars, knobby 700c tires, and cantilever or disc brakes

Mountain bikes of all types including: standard, race, cross-country, heavy-duty, trail, all-    mountain, freeride, and jumping bikes of both the hardtail and full suspension variety.

Combined Rider weight limit of 550lbs:

Tandem bicycles"
These weight limits are higher than many new cyclists expect them to be. In numerous forums, riders in the 225 to 250 weight range have asked others about whether they're too heavy for a given bike. They may be at the upper range for some bikes, and could be a little too heavy for others. But plenty of bikes will accommodate riders of their size.
Bikes with lower weight limits include very lightweight carbon and titanium bikes designed for racing. Certain manufacturers limit such bikes to riders who are below 180 lbs.
Carbon bikes not designed to be extremely lightweight have higher weight limits. Specialized carbon frames, for instance, are designed with weight limits closer to those of steel and aluminum bikes. Specialized is very specific about the weight limits of their carbon bikes and components:
"All Specialized carbon frames, forks & components have a weight limit of 250 lbs."
Folding bikes also have a lower weight limit than non-folding bikes. Bike Friday provides weight limit information for their folding bikes.
"Most Bike Fridays are designed with a rider weight limit of 220lbs. The exceptions are the petite models, which are designed for 125lb maximum rider weight, and the Pocket Rocket Pro and Crusoe, which are designed with a 190lb maximum rider weight.

Air bikes are designed for 200lb maximum rider weight. Up to 220 can be supported with heavy rider upgrade.

On special order, we can build bikes with heavy rider upgrades for riders over 220lbs. This does not include the Pocket Rocket Pro or the Crusoe."
Recumbent bikes, for the most part, seem to have a weight limit of 300 pounds.
A few manufacturers don't provide specific weight limits for their bikes. One such company is Jamis Bikes.
"Is there a weight limit to a JAMIS bicycle frame?

While we don't post weight limits on our bike, when you exceed the average weight of an adult rider compared to its size, you need to exercise caution when riding and may require some different components to help the bike endure the additional weight."
Jamis's approach is to caution all riders whose weight is above average. However, they don't specify how much the average adult rider weighs, leaving the cyclist to wonder whether he or she needs to use different components to make the bike endure additional weight. A statement like this makes Jamis appear confident in their frames' ability to accommodate large riders. Rather than focusing on the weight limit of the frames, they advise larger riders to consider other factors. This is a good point.
One of the biggest problems facing heavy riders — people who fit bikes for larger riders will tell you — is not the frame but the wheels. Rims and spokes can break under the weight of a very heavy rider. To combat this problem heavier riders can opt for 36 spoke wheels and durable rims. Such rims should be thicker and wider than the typical rims found on stock bikes. Stainless steel spokes are also stronger than all steel spokes, due to the nickel content in stainless steel.
For riders exceeding the 300 lb limit for stock bikes, there are specialty bicycle companies who cater to very heavy riders. Super Sized Cycles carries an assortment of bicycles, electric bikes and tricycles that carry up to 550 pounds. These super sized bikes are made out of cromoly steel.
With all the hype over exotic materials like titanium and carbon as being the "strongest" frame materials, and aluminum as being lighter than steel, when it comes right down to it, steel, the old standby, may be the most durable frame material of all. According to companies who specialize in bikes for heavier riders, steel will not crack under the weight of a very heavy rider.
Large riders should always contact a manufacturer directly if no weight limit is included in a bike's specifications or on the manufacturer's website. Sometimes, instead of including this information as part of the bike's specifications, manufacturers provide weight limit information on their website's FAQ page. If after a little research, this information can't be found, then a phone call or e-mail to the manufacturer is in order. It's better to ask about a bike's weight limit before buying a bike, than to buy it and then worry about the bike failing due to the rider's weight.